< Back to all News
In preparation for the upcoming launch of Iray 3ds Max 1.7 with the denoising feature
As you will have seen from recent updates, we have been working on a feature update for Iray 3ds Max. We're pleased to provide you with further information on Iray 3ds Max 1.7 update and its new denoising feature.
With denoising, you will now be able to achieve high-quality and noise-free images in a fraction of the time by reducing the need for third-party software to remove noise. Add a new sense of realism to your images, taking your work to the next level of high-quality visualization. If you haven't already switched to our new licensing mechanism, we will need you to complete a few steps to get your hands on Iray 3ds Max 1.7. We apologise for any inconvenience this may cause, but you need to do this to ensure your activation code will work through our licensing system. The steps you need to complete are as follows: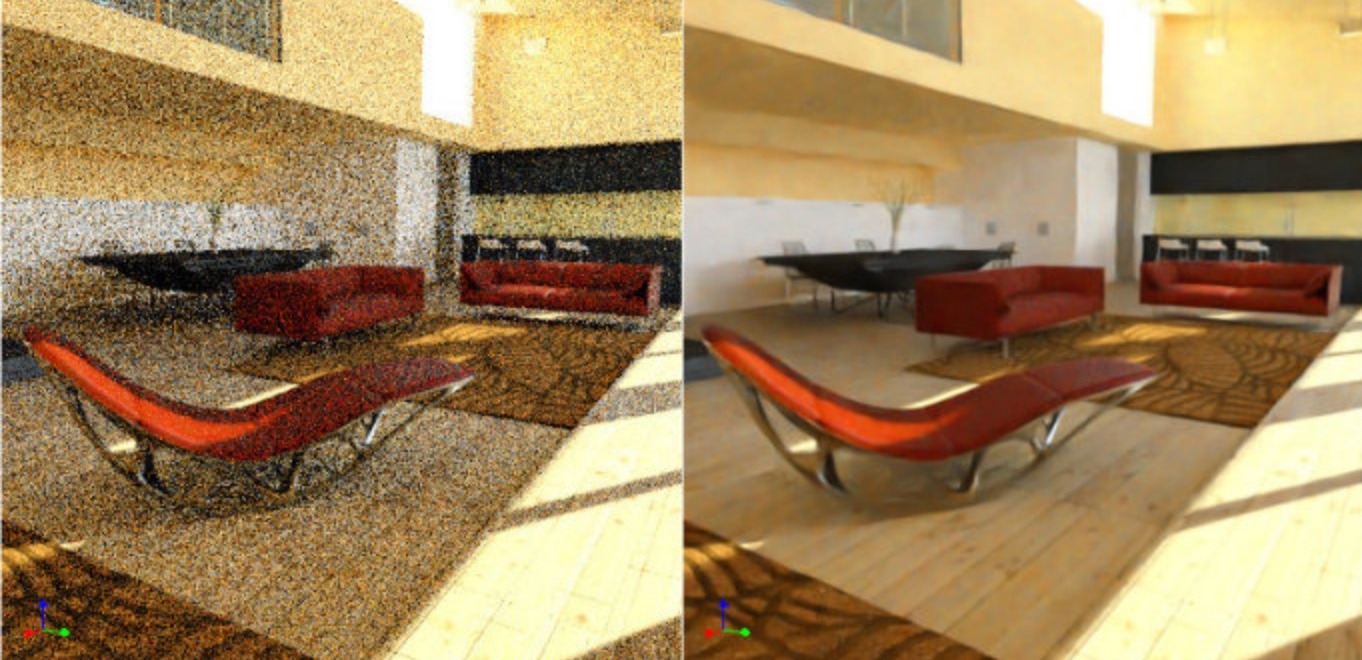 Check your existing NVIDIA licence details
To verify your existing licence details, please open the NVIDIA Professional Application Centre (PAC). To check if this is already running, look for the NVIDIA branded icon in the system tray.

If this is not already running then you can start it on Windows 7 by going to:
Start Menu > All Programs > NVIDIA Corporation > Professional Application Center > Professional Application Center
Single-click the icon to open the PAC, (Professional Application Center)
Click the + icon next to your Iray for 3ds Max version to expand the information. You should see the date your license was issued on, and when it is valid until. Please send us a screenshot of this information.
* Please note, if you are using other Windows versions, searching for "Professional Application Center" will open the correct application.
Activating your new licence
Once you have provided us with the above information, we will issue you with a new licence key that will cover the remainder of your licence period (note: unless otherwise stated, this licence key is valid for a single machine only and will be locked to the machine on which you activate it).
To activate the new licence, start up 3ds Max and open the Iray for 3ds Max Licensing dialogue. If this doesn't open on startup, you can open it by selecting "Iray > Manage License" from the menu bar.
On the following panel, click "Activate License".
You can then enter the licence key in the top text box (ensuring it is selected) and click OK. If you do not have an internet connection on the machine you wish to license, then please contact us via email at 3dsmaxsupport@lightworkdesign.com and include the Host if and MAC address from the bottom of the previous dialogue and we can activate your licence manually.
< Back to all News